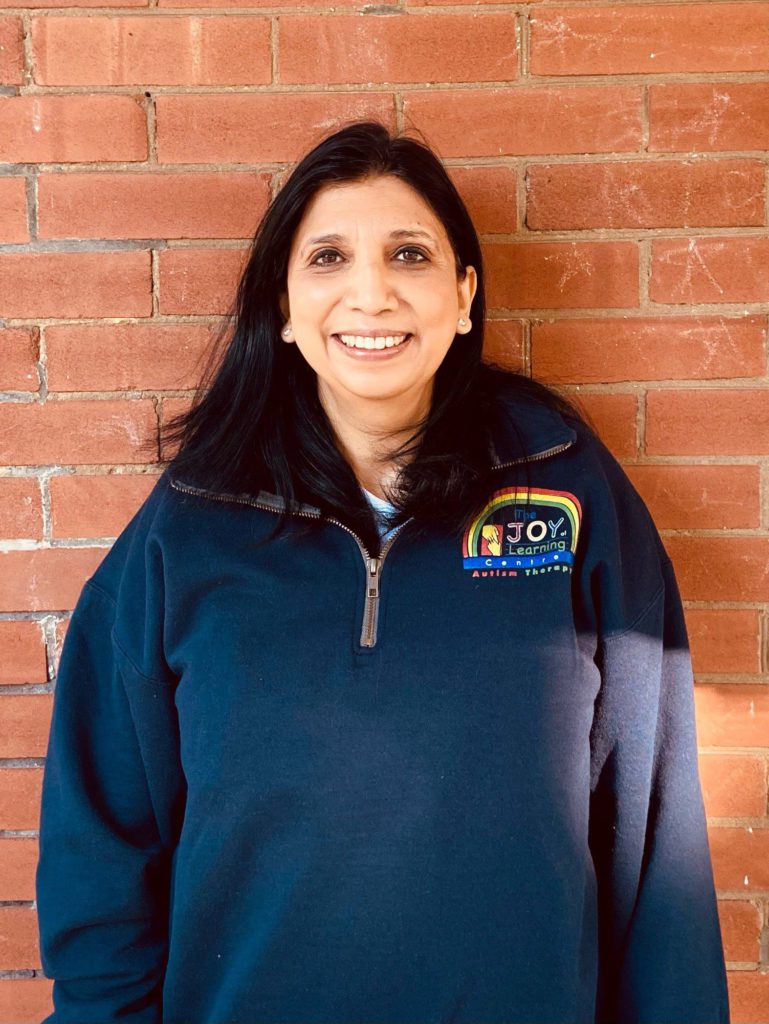 Charu has a Masters degree in Clinical Psychology and a Bachelors degree in Psychology and Economics. She finds working with children very fulfilling and motivating. She has extensive knowledge and experience working with children with behavioral problems, emotional and developmental disabilities from working as an Assistant Clinical Psychologist at a Medical College and Hospital in India for many years. At the Clinic, she conducted both diagnostic evaluations and interventions programs. After migrating to Canada she continued to pursue her passion of working with children and completed the Graduate Diploma in Autism and Behavioral Science from Mohawk College with Dean's Honor in 2010.
Charu joined The Joy of Learning Centre team through her Field Placement for the Autism program in 2010, then as a supplemental instructor and continuing on full-time in 2015. She has had the opportunity to work with children with autism at Erinoak Kids during her Field Placement. She has volunteered at Erinoak kids where she worked along side behavior therapists conducting social skills groups.
Charu takes on an active role at The Joy of Learning Centre Inc. Conducting one-on-one ABA therapy sessions and planning programming for our students. Her work with ASD and special need children has impacted her outlook on life, making her more empathetic, compassionate and sensitive to the uniqueness of each child.
Charu is a firm believer that every child has the potential to learn, we only need to find the right method to teach. Even though many children may share common diagnoses, the challenge that she enjoys is in identifying their unique strengths and developing the program to their specific needs.
Charu is a passionate cook and in her spare time she likes trying new cuisines. Some of the things she can't do without; her morning cup of tea, dessert and foremost her family!